Body liberation makes for better public health
Why Body Liberation + Public Health?
We firmly believe that a body liberation approach makes for better public health. All bodies are deserving of liberation – autonomy, freedom, breaking the restrictive systems of oppression and discriminatory social conventions that limit and harm us. Public health is committed to unpacking and reducing the harms of white supremacy culture, and to moving toward a more equitable and just society that truly values the strength of our diversity.
We can take a significant step toward this anti-oppression aspiration by changing the way we think about and behave toward bodies of various sizes, including our own. As we all have bodies, the liberation of bodies impacts us all, and intersects with our other identities to create the complex beings that we are.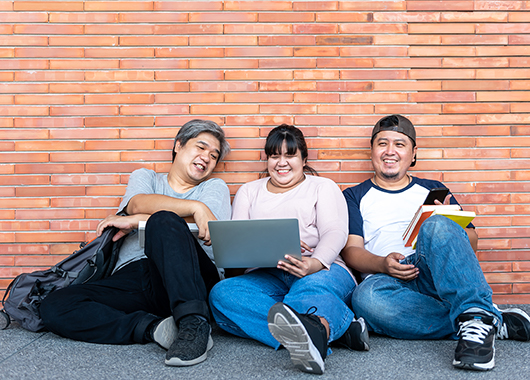 This website is intended for public health educators and practitioners interested in shifting their approach from weight-centric to weight-inclusive. The information and materials here focus on the intersection of public health and body liberation.
For years, our organization perpetuated stigmatizing language and policy in the name of advancing public health. While our intentions were good, learning that our impact was causing harm, we committed to a weight-inclusive, body liberation approach. We will continue to learn, and hope to bring others in public health to our table to grow with us on this journey. This shift in thinking and action is the most important thing our organization has done."
— Lillie Manvel, MPH, Executive Director, Upstream Public Health