Meet Debbie Kaufman: Project Creator
The movement for body liberation and fat justice is growing both within public health and in our wider community. Please join us!
I am a Senior Instructor at the OHSU-PSU School of Public Health, and have been teaching at Portland State University and now the School of Public Health since 2006. I teach courses that cover a variety of topics, such as: drug education, addiction, and treatment; marketing public health; stress management; and, fat studies.
Since 2016, I have immersed myself in the field of Fat Studies, the work of The Center for Body Trust® and the body liberation movement more generally. In 2018, I completed the training to become a Certified Body Trust® Provider. This has been both a professional and very personal journey for me. Professionally, my work has been focused on exploring the intersection between body liberation and public health.
As with any anti-oppression and social justice effort, this journey has also involved both challenging and liberating personal work. I have many privileged identities, including being white, middle-class, relatively well-educated, born in the U.S., cis-gender and currently, mostly able-bodied. I am also a woman and have a small- to mid-size fat body. I grew up with thin privilege, but that changed as I entered perimenopause. So, much of my personal Body Trust® work has been done at the intersection of weight and ageing.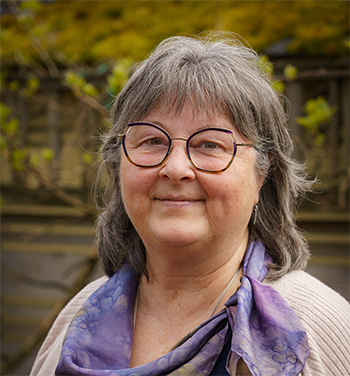 EVOLUTION OF THIS PROJECT
The seeds of this project began in the spring of 2018 when I and a group of School of Public Health undergraduates created a book discussion group for "The Fat Studies Reader" (2009; Edited by Rothblum and Solovay). Students from that group were the first to advocate for a Fat Studies course in our School, and Intro to Fat Studies became a permanent course in our undergraduate program. Student advocacy, along with faculty and administrative support, led to the formation of the School's Fat Justice Working Group and the Fat Justice Journal Club, which meets monthly.
It is my hope that the information, resources, and stories provided here will expand our School and the public health community's commitment to equity and inclusion for people in all body sizes.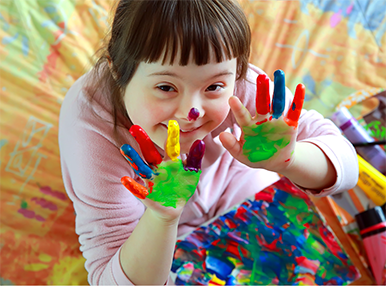 A NOTE OF GRATITUDE 
I have so much appreciation for John Fitzgerald, Erin Fitzgerald and Nancy Caldwell for their encouragement, many resources and hard work to bring this project to fruition; and gratitude overflowing to John for 15+ years of challenging and enlightening conversations, the sharing of his knowledge, collegiality and friendship. Thank you. — Debbie
Reducing weight stigma in our curriculum and using a weight-inclusive approach are critical to our expanding focus on equity in our School. We must be willing to do our personal work to unpack our own biases about weight, so that both what we teach and how we teach have a liberatory focus."
—Belinda Zeidler, MST, Assistant Professor, OHSU-PSU School of Public Health