Intersecting Identities – Fat + ?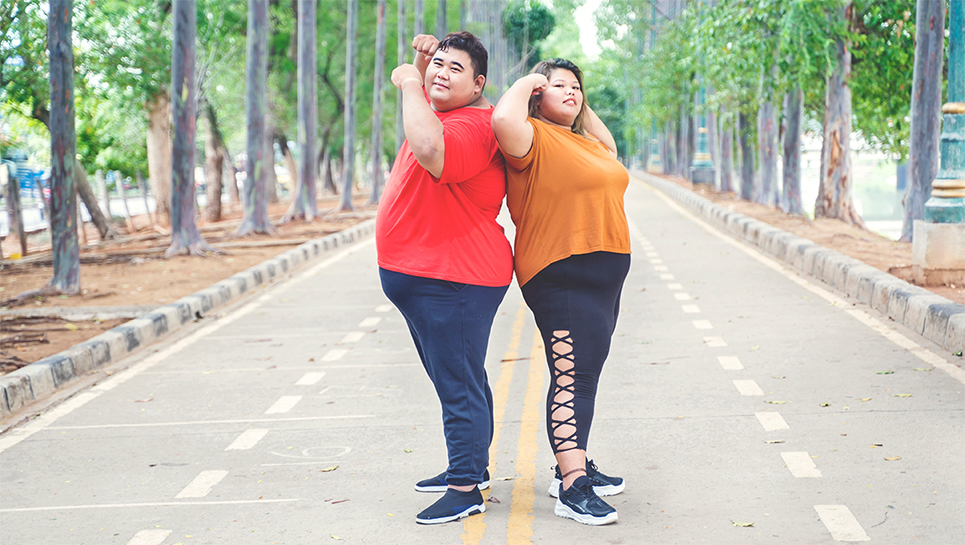 We all have bodies, and our bodies intersect in so many ways with our other identities. In every case, our bodies are impacted by our various identities and how they are either celebrated, welcomed, marginalized or oppressed by society. And, as with all identities, there are assumptions made about various intersections with the fat body. 
Consider a variety of potential identities, which may be innate, circumstantial, socially constructed and/or individual choices:
Body size
Physical ability
Neurocognitive functioning
Religion
Formal education level
Gender
Sex
Financial resource level
Race
Ethnicity
Place of birth
First language
Skin color/tone
Sexual orientation
Age
Health status
Before diving into the intersections, consider watching "The Danger of a Single Story," a TEDTalk by novelist and feminist Chimamanda Ngozi Adichie (2009). It is a wonderful reminder that we are all complex and interesting beings, and that if we see someone as just one of their characteristics or identities, we miss so much and can cause harm.
In her 2016 TED Women Talk, Kimberlé Crenshaw explains that intersectionality is not just the sum of two or more identities, but that the intersection creates a unique identity which has the potential to impact a person in ways that may not be experienced by those holding just one of the identities.
As with other identities, there is the danger of creating a single story about a person in a larger body – only seeing their fatness – and missing out on how their body size intersects with their other identities to create their unique and complex being. This is a particular problem with public health's focus on weight (and the singular "solution" of weight loss). It puts people into a single-story box that emphasizes one identity, erases others and ignores the possibility of unique intersecting experiences, as well as multiple paths to well-being.
Below are resources for exploring various intersections with being in a larger body from the perspective of those living them. They demonstrate the complexities, richness and challenges of being more than the sum of our identities.
Da'Shaun L. Harrison
Author of "Belly of the Beast: The Politics of Anti-Fatness as Anti-Blackness" (2021; North Atlantic Books).
From their website: Harrison penned their first published piece in the summer of 2017 while navigating heightened poverty and homelessness. This would become the genesis of their writing career. Harrison writes not only as a means of survival, but with the belief that if the marginalized wish for a future where their history is depicted accurately and their stories are told correctly, then they must document them. Writing, for Da'Shaun, is not solely a passion or talent, but it is the foundation on which their home-their love, their survival, their creativity-is built.  It is their expression of self; their contribution to the documentation of the histories of oppressed/colonized peoples.
Nalgona Positivity Pride (NPP)
NPP is "an in-community eating disorders and body-positive organization dedicated in creating visibility and resources for Black, Indigenous, communities of color (BICC) . . . Rooted in Xicana indigenous feminism and DIY punx praxis, NPP emerged out of a great need not only to shed light on the experiences and barriers that exist in BICC affected by body-image and troubled eating but to create opportunities of healing by and for BICC."
Joy Arlene Renee Cox, Ph.D.
Author of "Fat Girls in Black Bodies: Creating a New Space of Belonging" (2020, North Atlantic Books).

From her website: To be a womxn living in a body at the intersection of fat and Black is to be on the margins. From concern-trolling–"I just want you to be healthy"–to outright attacks, fat Black bodies that fall outside dominant constructs of beauty and wellness are subjected to healthism, racism, and misogynoir. The spaces carved out by third-wave feminism and the fat liberation movement fail at true inclusivity and intersectionality; fat Black womxn need to create their own safe spaces and community, instead of tirelessly laboring to educate and push back against dominant groups.
Decolonizing Fitness
"Decolonizing Fitness as a practice is about providing a supportive environment to individuals who have historically not felt welcomed in fitness spaces particularly Black, Indigenous, people of color & folks from the global majority, queer and gender expansive people, fat folks, people with disabilities, people with chronic illnesses, people who are facing economic challenges and folks who are 65 and older."
Caleb Luna, Ph.D.
"Caleb Luna is an artist, public scholar and theorist of the body. . . . Publishing, performing and curating across genre and medium, Caleb's cultural work reads, responds to and challenges tropes and discourses regarding race, size, sexuality and disability in media and culture. Ultimately, they are interested in engaging embodied difference as a generative resource toward fatter understandings of collective freedom."
The Body is Not an Apology (created by Sonya Renee Taylor)
Sonya's book by the same name is also a great introduction (or advanced course!) in body liberation. On the website, go to Article Library for the many different perspectives represented by the writers there. For a good introduction to Sonya and her work, check out this TEDxTalk: Bodies of Resistance: Claiming the political act of being oneself.