More Than Semantics, Part 2: The "F" Word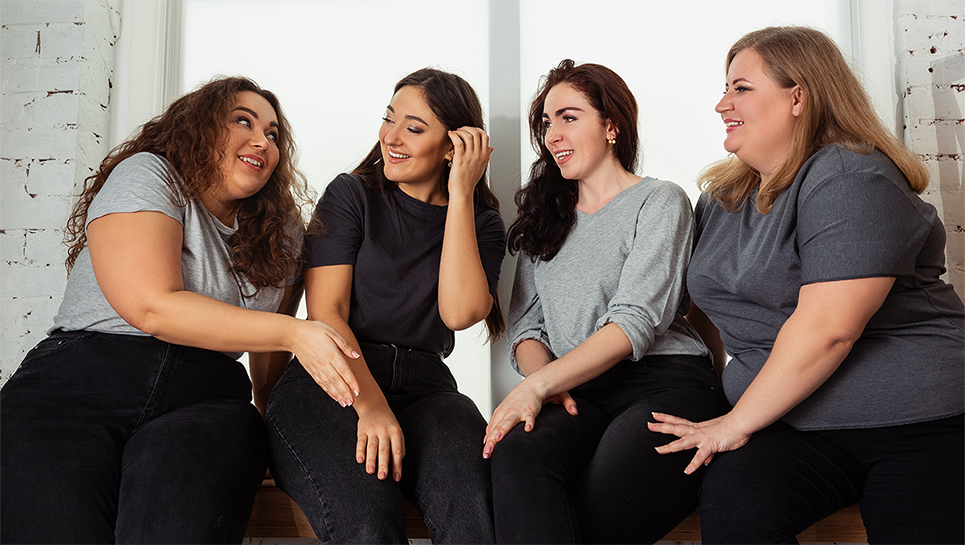 FAT—Those three letters can sure stir up a lot of emotions! Shame to joy, stigma to liberation, and these days, sometimes they cause confusion and questions. The word "fat" has long been used as a slur, a put-down, something used to intentionally hurt another person. Since the 1960s, fat activists have been working to reclaim the word as a neutral descriptor and as an identity (Bonner, 2022). There is, however, no consensus on its use, and often acceptable use depends on your own body size. Here are a few caveats with links to articles addressing the topic, and additional resources below.
Before using the word, consider if you are impacted by systemic weight bias and discrimination in our society. If you are in a thin or straight-size body, then you do not face this in the way that people in large bodies must deal with it on a daily basis. (Luna, 2019)
Avoid using "I feel fat." Fat is a description or a characteristic; it is not a feeling. The phrase infers that being fat is negative.
Avoid euphemisms, which are usually used when someone is uncomfortable talking directly about something. While they may seem "kinder," they are usually just insulting.
If you are in a smaller body and in a conversation with a person in a larger body, who uses the word "fat" to describe themselves or others, don't assume it is okay for you to do the same.
If you are unsure, stick with "larger body" or "higher weight."
If you are in a thin or straight-sized body, avoid saying things like "I feel fat" or referring to yourself as fat. Also, recognizing that not everyone in a larger body has reclaimed the description of "fat," be respectful of other's preferences. When in doubt, use the more neutral term "larger body."
Listen to what fat people have to say about it here: Burnt Toast with Virginia Sole-Smith.