Reviewing "Weight Science"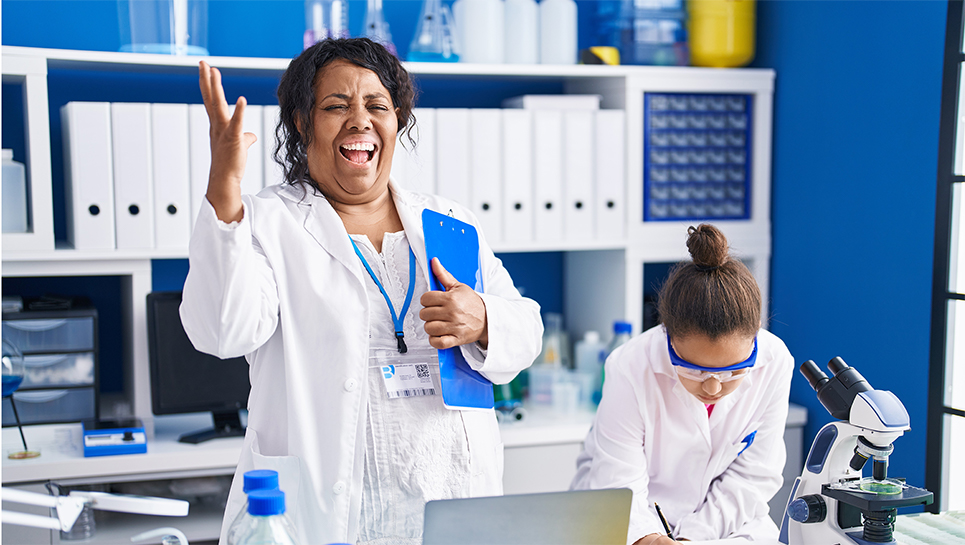 Weight science, in this case, refers to research (and information framed as "research") about weight loss methods, and the connection between weight and various health conditions. This includes purported harms of higher weights, and claims of efficacy and benefits of weight loss.
In addition to the usual standards for critically reviewing research, some issues specific to "weight science" are outlined here.
Follow the Money
Who is funding the research? Who will benefit if the research has a particular result? There are numerous front groups who frame themselves as "fighting obesity" that are comprised of practitioners and corporations who will benefit from the fight, such as, bariatric surgeons and Novo Nordisk (Chastain, 2023a, 2023b). An example of this is acknowledging the many factors that can impact health, such as oppression and barriers to resources, yet proposing solutions that would benefit the members of the organization.
For a particularly disturbing specific example, where the health impacts of racism, weight stigma, poverty and adverse childhood experiences are acknowledged, but individual lifestyle changes, weight loss medications and surgery are the proposed solutions, see the American Academy of Pediatrics Guidelines, released in January 2023 (Hampl et al., 2023 – content warning for lots of weight stigma and anti-fat bias). Ragen Chastain, a speaker and writer at the intersection of weight and health care, outlined many of the conflicts of interest, such as funding from Novo Nordisk for the AAP and payments to some of the authors of the guidelines, in a blog post shortly after the guidelines came out (Chastain, 2023a). Chastain, dieticians, eating disorder professionals and others have also written more generally about the problems and conflicts with the guidelines. For just a few examples, see Center for Body Trust (2023), Chastain (2023a), FEDUP Collective (2023) and IFEED (2023).
Methodology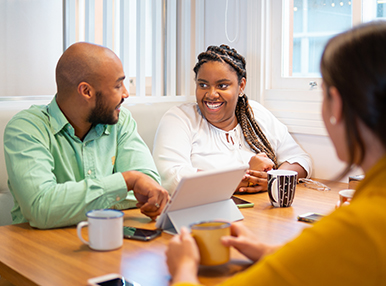 In studies about weight loss, what is the time frame of the research and any follow-up? While short-term intentional weight-loss is generally easy to document, the lower weight is rarely maintained more than 2 years out with weight regain usually beginning within a year. In addition, it is important to take into account how those who drop out of any weight loss program are treated in the data. Because intentional weight loss programs have notoriously high drop-out rates, this factor must be considered in overall "success" rates. (Aphramor, 2010; Bacon & Aphramor, 2011; Chastain, 2021; O'Hara & Taylor, 2018)
Confounding Factors, Weight Stigma
Particularly in research that draws an association between weight and health outcomes, have they controlled for the impact of weight stigma: institutional; internalized; interpersonal; or other weight-based bias or discrimination? An example of the impact of weight stigma by health care providers in a medical setting is that of the larger person who is told to "just lose weight" rather than having their symptoms addressed. This person then puts off going to the doctor for follow up or any other condition until the situation is dire and their treatment is more complex and potentially less effective than if they had received appropriate care earlier. This negative health outcome is then described as a result of the person's weight, rather than the actual result of weight stigma. (See Dennett, MPH, RDN, CD, 2018; Gordon, 2019; Hunger et al., 2015; O'Hara & Taylor, 2018.)
Weight Cycling
Have the researchers controlled for those who have weight-cycled (repeated cycles of intentional weight loss followed by regain) versus those who have either always been in a larger body or who have gained weight without periods of attempted weight loss?  Weight cycling is a common outcome of intentional weight loss attempts and is associated with negative physical and psychological health outcomes, including hypertension, chronic inflammation and insulin resistance (Bacon & Aphramor, 2011). A more recent and extensive evaluation of the evidence has been done by O'Hara & Taylor (2018; specifics of weight cycling on page 13), showing similar results.
Reporting on Research and the "Epidemic" in General
In 1999, there were under 50 news media stories referring to an "obesity epidemic." In 2000, the number was 107 and by 2004, it was nearly 700 (Oliver, 2006, page 36). Both the number of stories and the "spin" of them relied on dominant narratives and assumptions derived from weight stigma and anti-fat bias, namely that individuals are responsible for their body size and that higher weight causes negative health outcomes. This development is outlined in detail by Eric Oliver, Professor of Political Science at the University of Chicago, in his book, "Fat Politics: The Real Story Behind America's Obesity Epidemic." Specifically, Chapter 2 outlines the growth in the number of stories, how the issue became "newsworthy" and what influenced the "epidemic" framing. Another thorough analysis is provided by Boero (2012, Chapter 2) in "Killer Fat." For a more entertaining (and often irreverent) summary of the information and how we arrived at some of what is taken as "fact" about the "epidemic," check out this episodes of the Maintenance Phase podcast:  The Obesity Epidemic.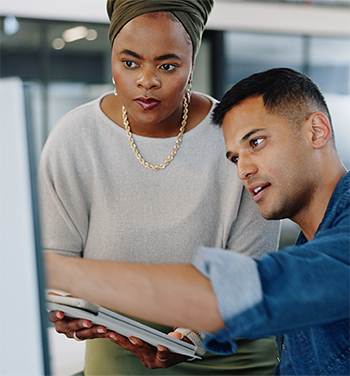 In addition to influencing research, money also influences marketing and the media. Both Ragen Chastain (2023b) and Marquisele Mercedes (2021), a fat liberationist writer and doctoral student, have written detailed articles about Novo Nordisk's marketing and media practices, including the lack of transparency about conflicts of interest from "experts" that the media and public rely on for accurate information.
For an example of a more nuanced look at research, check out "The Latest on COVID-19 and Weight" by Christy Harrison (Harrison, 2020). For a quick and easy way to hone your skills for critically reviewing "weight science," subscribe to Ragen Chastain's "Weight and Healthcare" Newsletter.
My own experience with information manipulation and institutional anti-fat stigma – I regularly get emails about health issues from the company that handles employee benefits for my employer. I usually avoid the messages that are focused on weight loss, but one day when I was feeling particularly resilient, I read an article about a "proven" weight loss program that we now had access to through our employer's "wellness" program. I wrote an email to HR objecting to the promotion of weight loss as a health measure and included information on the lack of efficacy of these programs. HR responded promptly and positively, sending me an article to prove that this program was successful and offering to connect me with the lead researcher. As I read the information, I was astonished. The program, in short, was lifestyle changes for diabetics to lose weight and improve their A1C. The program was successful at improving A1C numbers, but not for weight loss. So, technically, yes, it was a "successful" program, but not for that which it was being promoted.
It is important that we become critical consumers of our employee benefits, including "workplace wellness." If they are perpetuating weight stigma and providing inaccurate information, then they are not a benefit. For more on the issues with "Workplace Wellness" programs, see the Maintenance Phase Podcast, episode of the same name.
Thanks to Dr. Alexis Dinno for her help in writing this article.
Ask these questions:
Are weight and health being conflated in this article or research?
What is the time frame of this research?
Have they controlled for weight stigma? Weight cycling?
Have they taken social determinants into consideration, such as the impact of poverty, racism and other oppressions on health? Do any proposed solutions also focus on these?
When going out to a new place with a friend in a larger body, allow them to pick where they want to sit. This avoids the awkward situation of them having to ask to sit somewhere that will accommodate their body.
Aphramor, L. (2010). Validity of claims made in weight management research: A narrative review of dietetic articles. Nutrition Journal, 9(1), 30.
Bacon, L., & Aphramor, L. (2011). Weight Science: Evaluating the Evidence for a Paradigm Shift. Nutrition Journal, 10(1), 9.
Boero, N. (2012). Killer Fat: Media, Medicine, and Morals in the American Obesity Epidemic. Rutgers University Press.
Center for Body Trust. (2023, March 2). Stories to Talk Back to the Eating Disorder Treatment Industrial Complex. Center for Body Trust.
Chastain, R. (2021, November 6). Who Says Dieting Fails Most Of The Time? [Substack newsletter]. Weight and Healthcare Newsletter.
Chastain, R. (2023a, January 14). Serious Issues With the American Academy of Pediatrics Guidelines For Higher-Weight Children and Adolescents [Substack newsletter]. Weight and Healthcare.
Chastain, R. (2023b, April 1). Novo Nordisk Gets Caught In Shady Marketing Practices—Part 2 [Substack newsletter]. Weight and Healthcare.
Dennett, MPH, RDN, CD, C. (2018, January). The Health Impact of Weight Stigma. Today's Dietitian Magazine, 20(1), 24.
FEDUP Collective. (2023, February 8). We are FEDUP on Instagram: "Our response to the new American Association of Pediatrics guidelines for "treating" childhood *ob*s*ty and the National Eating Disorders Association's statement on them.
Gordon, A. (2019, December 16). Weight Stigma Is a Dangerous Threat to Health. Elemental.
Hampl, S. E., et al (2023) [Following Ragen Chastain's practice of not directly linking to harmful materials, I am not providing a link or full citation for the AAP Guidelines.  They are easy to find with an online search.  Lots of content warnings for triggering and shaming content.]
Harrison, C. (2020, August 20). The Latest on COVID-19 and Weight. Christy Harrison – Intuitive Eating Dietitian, Anti-Diet Author, & Certified Eating Disorders Specialist.
Hunger, J. M., Major, B., Blodorn, A., & Miller, C. T. (2015). Weighed down by stigma: How weight-based social identity threat contributes to weight gain and poor health. Social and Personality Psychology Compass, 9(6), 255–268.
IFEED. (2023, January 22). Response to AAP Guidelines.
Mercedes, M. (2021, June 23). Wegovy Isn't A "Game Changer", But An Update.
O'Hara, L., & Taylor, J. (2018). What's Wrong With the 'War on Obesity?' A Narrative Review of the Weight-Centered Health Paradigm and Development of the 3C Framework to Build Critical Competency for a Paradigm Shift. SAGE Open, 8(2), 2158244018772888.
Oliver, J. E. (2006). Fat Politics: The Real Story Behind America's Obesity Epidemic. Oxford University Press, Incorporated.